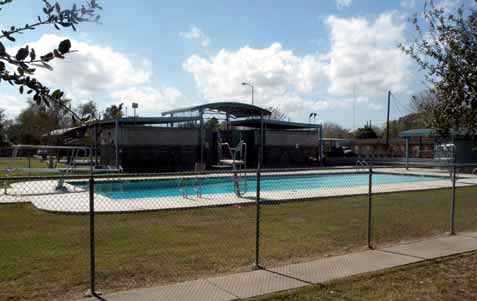 La Feria Aquatic Center
The La Feria Aquatic Center strives for safety in and around water; therefore, lifeguards are always on duty during operating hours. All lifeguards are trained and certified by the American Red Cross. The La Feria Aquatic Center offers great programs throughout the summer:
Learn-to-Swim Program, Private Lessons, Jr. Lifeguard, Parent & Child Aquatics, Adult Swim Lessons, Aqua Zumba, Lap Swim & Aqua Walk.
Jessette Aleman, Aquatic Center Director   797-4669
POOL HOURS
Regular Pool Sessions are now Closed for the season.
EMPLOYMENT OPORTUNITY
The City of La Feria is now accepting applications for Lifeguard Position at the La Feria Aquatic Center for the Summer Season.
Applications should be turned in  to La Feria City Hall.
City-of-La-Feria-Employment-Application-Form
For more information please call:
(956) 797-2261
(Schedule & Rates subject to change)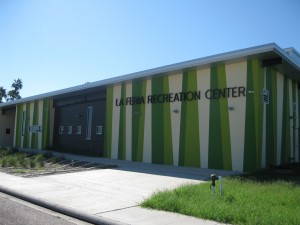 The La Feria Recreation Center
The La Feria Indoor Recreation Center has now been open for business for over a year.  The Center is located at 901 Pancho Maples Drive, south of the Veterans Memorial Park/Sports Complex and provides many recreational activities throughout the week for children, teens and adults.
CENTER HOURS
Monday – Friday                                                   Saturday & Sunday
Students 4:00 pm – 6:00 pm                                      CLOSED
Adults  6:00 pm – 8:30 pm
For more information please call: (956) 797-2812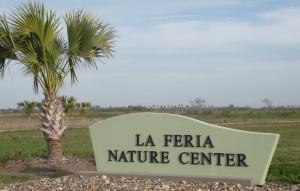 The La Feria Nature
Come experience the serene beauty of nature. Nestled in 88 acres in the southwest corner of La Feria (Rabb Rd), this facility offers two walking trails surrounding three bodies of water, butterfly gardens, four observation decks, a fishing pier, playground, and a large pavilion that is available for rent for special occasions.
The walking trail around the observation decks is 1 mile.
The walking trail around the playground is 1/2 mile.
This is a handicap accessible facility.
NO Pets Allowed on these premises.
Hours of operation :  Sunrise – Sunset
Admission is Free
Pavillion Rental is available.
For more information call (956) 797-2261.